The Fakahatchee Strand
State Preserve
---
A Rainstorm Approaches the Fakahatchee Strand


General Description: A daytrip drive through the Fakahatchee Strand State Preserve, stopping here and there as you wish to explore explore on foot.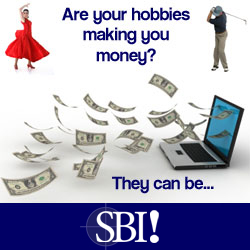 Starting and ending point: N 25 deg, 57 min 17 sec, W 81 deg 21 min 39 sec About 2.5 miles north of U.S. Highway 41 on State Road 29, and about 0.6 mile south of Copeland. Turn west off of State Road 29. Follow the road for 0.3 mile, then turn north onto Janes Memorial Scenic Drive. Proceed to the park office building located on the east side of the road, about 0.5 mile north.
Maps: Pick up a map at the park office.
Contact Information: Fakahatchee Strand State Preserve PO Box 548, Copeland, Florida 33926, 239-695-4593

---

Want to see a Florida panther in the wilds? Come to the Fakahatchee Strand and you just might. Even if you don't spy one of the big cats, you'll see plenty to make your day worthwhile. Then, you and your friends can share swamp stories over dinner that night.
Of Panthers and Phantoms
Speaking of swamp stories, out of the corner of my eye, I once caught sight of a rather large silhouette with a long tail disappearing off the road and into the swamp. Was it a panther—or merely a phantom created by an intense desire to see a panther? When I relayed the incident to the ranger on duty that day, he said similar incidences happen often to the rangers themselves. I'm convinced it was one of the 80 to 100 shy, elusive panthers that inhabit the Everglades and Big Cypress area, of which Fakahatchee is a part.
Next time, maybe I'll see one straight on. Maybe I'll get a good photo. Who knows? Wander around Fakahatchee Strand enough and you might bring home a prize panther photo yourself. While you're watching for a panther, don't forget to look for panther tracks—large imprints with four toes and no claw marks.
Great daytime exploring
The Janes Memorial Scenic Drive runs through the heart of the 75,000-acre Fakahatchee Strand State Preserve, the largest single strand swamp in the Big Cypress. Spend the day riding up and down the Drive, stopping here and there to take pictures and/or explore on foot the wild areas on both sides of the road.
This place was logged heavily from 1944 to 1954. Some of the old tram roads, used at one time to haul away logs, are kept relatively clear nowadays for hikers.You may want to follow one or more of these trails back into the swamp. A lot of people like the trail called K-2. Be sure to stop at the ranger station, pick up a map, and ask about K-2 and other trails.
Don't get lost
This is a good place to bring your GPS and your compass. At least bring a compass, and before you walk off into the swamp, check to see in which direction Janes Memorial Scenic Drive runs in your area. If necessary, you can use that information to make your way back to the Drive. Get turned around in this place and you might end up spending a long, dark night—or maybe even a few days—lost in a cypress swamp.
Sign up for a ranger-led walk or canoe trip
For those who prefer a guided walk through the Fakahatchee Strand, sign up for a ranger-led walk. These 3-to-4-hour treks take you into the swamp, where you'll wade knee deep to waist deep through the strand in search of orchids and other wildlife. Along the way, you may see alligators, snakes, and other denizens of the dark-water swamps. You'll need to sign up at least a few weeks in advance. They only take 15 people per trip, and the trips fill up fast. The cost is $25. The rangers will instruct you to wear long pants, long sleeves, and tennis shoes. Also, you'll need to bring dry clothes to change into after the trek. And bring a lunch. Trips leave at 10 AM, but you should arrive a bit earlier than that.Join a ranger-led canoe trip
Fakahatchee also has ranger-led canoe trips through the mangroves. As with the hikes, you'll need to sign up in advance. The cost is $25 per person. Canoes, paddles, and life jackets are provided. Take food, water, sunscreen, and a change of clothes.
Other Large Animals
Besides panthers, the Fakahatchee Strand is a good place to look for black bears. Although found throughout the state, black bears in Florida are concentrated in five major areas, inlcuding the Big Cypress Swamp, of which Fakahatchee is a part. Just so you'll know, there's never been a documented case in Florida of a black bear attack on a human. If you're lucky, you'll see one of these Sunshine State bruins.


Alligators are a common sight in Florida these days. And there are plenty of gators in the Fakahatchee Strand. One day, while walking down a grassy trail—actually, it was an old overgrown tram road—in the K-2 section of the strand, I walked past a small Sabal palm and right up on a fully alert alligator, eyes wide open and ready for business.
I backed away quickly, without incident. I knew that the gator could have been on me in an instant if its reptilian brain had decided to attack. Fortunately, gators are not normally aggressive to humans, but I've learned gators are unpredictable, and you shouldn't rely on them to always be non-aggressive. After I caught my breath, I snapped the large reptile's photo, which you'll find on this page. Be alert for alligators, especially around areas of deeper water, where they like to hang out.
Orchids
The Fakahatchee is noted for its wild orchids. Of particular interest to some is the ghost orchid, a summertime bloomer found in the strand.
Facilities
The state's goal with regard to the Fakahatchee is to preserve its natural wilderness character. For this reason, facilities are limited, and camping is not allowed. If you need a campsite to use as a base for exploring the Fakahatchee, Collier-Seminole State Park, about 18 miles away, has complete camping facilities.